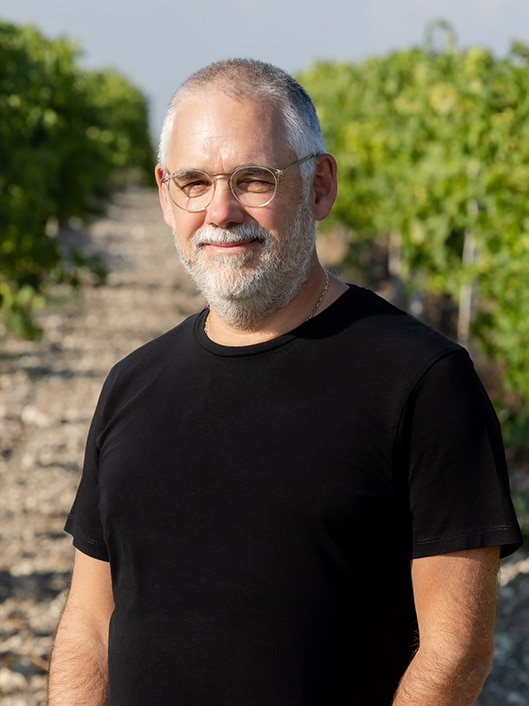 A FAMILY ESTATE
Claoué Morton vineyard has been in the same family for five generations. John-Archer Morton is the current owner of the estate.
Indeed, as of 1830 Yvon family, Claoué Morton family being its direct heir, delivered Cognac to the area trading houses.
Our philosophy can be summed up in just three words: Quality, sustainability, tradition. Our motto: "Vine as a legacy"
Thanks to the combination of traditional methods and the latest generation materials, we are more than proud to produce high quality Cognac eaux-de-vie.
Thanks to their own amenities, Claoué Morton Vineyards encompass the whole production circuit of their Cognac eaux-de-vie. Our objective is to ensure that the finished product meets your expectations of our superb terroir.





CONTROL OF THE PRODUCTION LINE
Our facility includes a winery, tanks and the latest generation wine press, a distillery with both 25 hl stills, as well as three aging wineries. All these amenities meet the current legal safety requirements.
When Cognac eaux-de-vie have reached the optimal degree of aging, we deliver them to the local trading houses, with whom Claoué Morton Vineyards have been trading for two generations.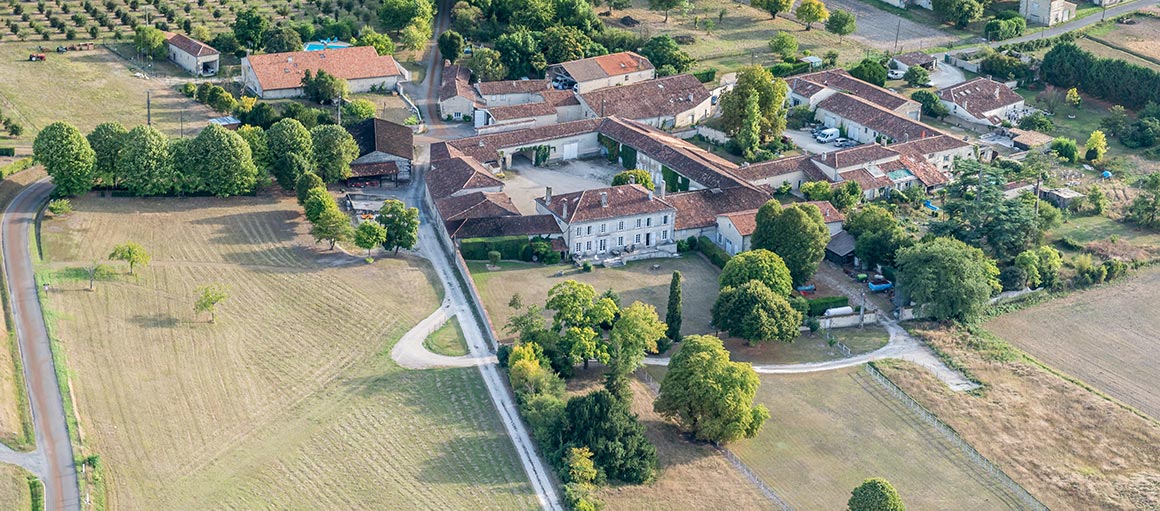 Over the past 3 years, CLAOUÉ MORTON has initiated several CSR approaches which provide a base for our company social, environmental and societal commitment:
Since 2021, we achieved a CEC Cognac / HVE 3 certification with an approach to environmental performance of our production and the goal to reduce the inputs use.
In 2021, we performed an HR and social audit with the implementation of an action plan to review the attractiveness of our business model while improving the working conditions of our current and future employees.
A 3D diagnostic was performed to engage into a CSR process based on ISO 26 030 to develop an array of powerful values: Quality, Sustainability and Tradition as well as the roll out of an ambitious action plan to the benefit of man, nature and our territory.
To engage in all these initiatives, CLAOUÉ MORTON relied on professional and serious counsel guidance giving credibility to all our initiatives.
OUR PRODUCTION
To date, 100% of our production is dedicated to Cognac eaux-de-vie.
OUR VINEYARD
The entire CLAOUE MORTON vineyard is located in Salle d'Angles, in the "Grande Champagne" area of Charente.
OUR TEAM
In CLAOUÉ MORTON vineyards, our team includes a Managing Director, a crop manager and 4 fixed-term contracts and permanent contracts.
OUR BUSINESS AREAS
Winemakers, vivifiers, distillers, eau-de-vie raiser and producer.